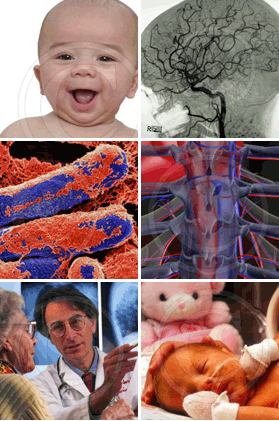 History

Barbara Gottlieb founded the Stock Shop in 1975 to serve the needs of the general stock community. In 1980, recognizing the enormous potential for medical imagery, she founded Medichrome, which was solely dedicated to this emerging market. In 1988, in order to participate in the growing market for medical illustrations, AnatomyWorks was formed. As the success of the three companies grew, they attracted the attention of outside agencies, one of which purchased the companies in 2001.
Once again, Ms. Gottlieb has turned her attention to the ever expanding need for high quality rights-managed medical imagery. Her current venture, The Medical File Inc, focuses exclusively on medical imagery, both photographic and illustration. Our photographers are experts in the fields of medicine, healthcare, and related areas, so you are assured of access to the most relevant medical material available.
Mission
Our mission is to provide the most comprehensive collection of contemporary medical imagery in the industry, including photography, illustrations and footage. Our material is fully digital and easily accessible to download, license, and manage your images.
Services
If you don't see what you need on our website, contact us, we can access our extensive existing library, and will digitize any desired images at no cost to you. We also offer assignment services that can address your exacting photographic and illustration needs. We are constantly updating our collection, allowing us to stay on the cutting edge of medical advancement. Our subjects include, but are not limited to:
Dental
Diagnostics
Diseases
Doctors
Drugs/Pharmaceuticals
Examinations
Handicapped
Health Related Issues
Home Health Care
Hospitals
Labs
Micrographs
Patient relations
Surgery
Therapies
We service a broad base of clientele including Advertising Agencies, Corporate Communications, Multimedia, Magazines, Newspapers, as well as Electronic and Book Publishing Companies.