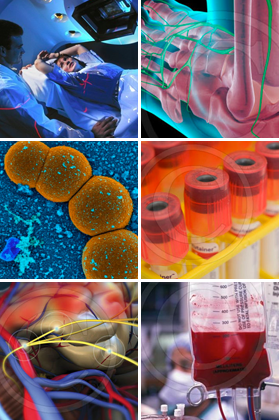 The Medical File Inc. Privacy Policy

The Medical File Inc. is committed to protecting your privacy. By using this site you understand and agree to the terms of this policy. This site is owned by The Medical File Inc. and may be accessed in the United States and abroad. Information collected may be retained indefinitely.
Collection of Your Personal Information
When you visit this site, certain kinds of information, such as the website that referred you to us, your IP address and browser type may be collected automatically as part of the site's operation. We also may collect navigational information, including information about the pages you view and the links you click.
We may combine your visit and navigational information with personal information that you provide. You may always choose not to provide personal information, but if you so choose, certain products and services may not be available to you. Personal information (e.g., your username and password etc) is collected when you register. Additional personal information (e.g., your credit card number and billing address) is collected to process transactions or to provide you with products and services.
Use of Your Personal Information
The Medical File Inc. collects and uses your personal information to operate and improve our sites, to process your transactions, to provide customer service, to perform research and analysis aimed at improving our products, services and technologies, and to display content that is customized to your interests and preferences.
We also use your personal information to communicate with you. We may send transaction-related communications such as welcome letters, billing reminders, and purchase confirmations. We may also send you surveys or marketing communications to inform you of new products or services or other information that may be of interest. If you do not wish to receive marketing communications, you may adjust your "Personal Information Preferences" as described below or follow the "unsubscribe" instructions included within each email communication. You will of course continue to receive emails about services such as lightboxes or downloads that you have uniquely requested.
Sharing of Your Personal Information

Except as disclosed in this privacy policy, The Medical File Inc. will not share your personal information with any outside parties except as described below.
We may share your personal information with service providers who perform services on our behalf. For example, we may hire other companies to handle the processing of payments, to provide data storage, to host websites, to fulfill orders and shipments, to assist in direct marketing, to conduct audits, etc. Those companies will be permitted to obtain only the personal information they need to provide the service. They are required to maintain the confidentiality of the information and are prohibited from using it for any other purpose.
Information about our customers, including personal information, may be disclosed as part of any merger, acquisition, or sale of the company and/or its assets, as well as in the unlikely event of insolvency, bankruptcy, or receivership, in which personal information would be transferred as one of the business assets of the company. We will notify you of such an occurrence as described in the "Changes to This Privacy Policy" section below.
We reserve the right to disclose your personal information if required to do so by law, or in the good-faith belief that such action is reasonably necessary to comply with legal process, respond to claims, or protect the rights, property or safety of our company, employees, customers, or the public.
Accessing Your Personal Information
If you would like to review or revise information that you previously provided to us, you may access your information in the "Personal Information" section of the website. If you need additional assistance, please contact us at themedicalfile@gmail.com. You can expect a response from us within 24 hours
Use of Cookies and Other Technologies

The Medical File Inc. uses "cookies" to enable you to sign in to our services and to help personalize your online experience. A cookie is a small text file that is placed on your hard drive. Cookies contain information, including personal information that can later be read by a web server in the domain that issued the cookie to you. The information that cookies collect includes the date and time of your visit, your registration information, and your navigational and purchase history.
Cookies offer you many conveniences. They allow us to identify registered users when they return to the site so that they can retrieve previous image search results, access Lightboxes and other saved functionality the User creates. Cookies also save you time by eliminating the need to repeatedly enter the same information.
You have the ability to accept or decline cookies. Most browsers automatically accept cookies, but you can usually modify your browser setting to decline cookies. If you choose to decline cookies, you may not be able to sign in or use other interactive features of our sites and services that depend on cookies.
Security of Your Personal Information
The security of your personal information is important to us. We follow generally accepted industry standards to help protect your personal information. We encrypt that information. No method of transmission over the Internet is 100% secure. Therefore, while we strive to protect your personal information, we cannot guarantee its absolute security.
If a password is used to protect your account and personal information, it is your responsibility to keep your password confidential.
Children
We do not intend to solicit or collect personal information from anyone under the age of 18. If you are under 18, you should not use or enter information on this site.
Questions If you have questions or concerns regarding this privacy policy, you should first contact Peter Arnold, Inc at research@peterarnold.com.
Changes to This Privacy Policy

The Medical File Inc. reserve the right to change the terms of this privacy policy at any time. When we make changes, we will revise the "last updated" date at the top of the policy. If there are material changes to this statement or in how The Medical File Inc. will use your personal information, we will notify you by prominently posting a notice of such changes here or on our home page, or by sending you an email. We encourage you to review this policy whenever you visit one of our sites.
Thank you for visiting our site and for using our products and services.