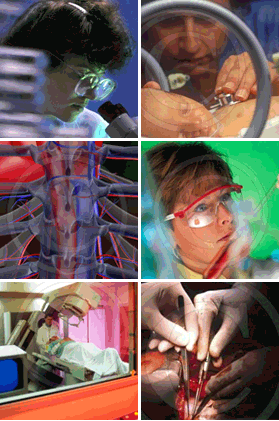 LICENSE CONTRACT FOR THE USE OF IMAGES


1. Rights Granted: The images identified on this invoice are copyrighted and protected by the intellectual property laws of the United States and the Berne Convention. You may not use these images in any manner whatsoever until you first pay this invoice. By timely paying this invoice you will receive the right to use the invoiced images only in the United States for a period of one year, unless otherwise stated, for the use specified on this invoice and for no other use. Such license is not assignable or transferable in any way. You agree not to make, authorize or permit any use of any image except as specifically set forth on this invoice. All rights specifically granted in the license including but not limited to derivative uses, electronic, CD-ROM, or promotional rights are reserved for use and disposition be The Medical File Inc. without any limitation whatsoever. Image usage without prior payment and The Medical File Inc's express written authorization is a copyright violation, NOTE: images are not sold, their use is licensed, and they remain the exclusive property of The Medical File Inc.
2. Unauthorized Use: The Medical File Inc. will calculate a usage fee for images relying on good faith on the information you provided and will issue an invoice granting reproduction rights and detailing the usage granted. Since it is difficult to determine damages resulting from unauthorized usage, in the event you utilize an image other than for the usage indicated on our invoice, including but not limited to the number of uses, the publication utilized, or the size of the reproduction, we agree to forego our right to sue you for copyright infringement and you agree to pay, as liquidated damages, a sum equal to four (4) times the normal price we would have charged for such unauthorized use within ten (10) days of our billing such fee. If you refuse to or fail to timely make such payment, this liquidated damage provision shall be void and we shall have the right to sue for copyright infringement, for which we will not accept less than ten (10) times the normal license fee plus attorney's fees and all associated costs.
3. Releases, Permissions and Sensitive Subject Usage: Unless our invoice indicates an image has a model release, no such release exists. The Medical File Inc. gives no rights or warranties with respect to the use of names, trademarks, logos, registered or copyrighted designs or works of art depicted in any image, and you must satisfy yourself that all necessary rights, consents or permissions as may be required for reproduction are secured. Under all circumstances, our liability is strictly limited to the invoice price for the use of the image involved. You agree not to use any image in a defamatory manner or context, either by changing it or by any accompanying text. You agree to hold The Medical File Inc. harmless from any and all claims and expenses arising from an image's use. If you utilize an image prior to paying our invoice, we are relieved of any claim concerning such image's use or publication since it was published without permission. Advance written permission is required for use of images for sensitive subjects including but not limited to contraception, matters of sexual nature, substance abuse, alcohol, tobacco, AIDA, cancer, and other serious physical and mental ailments. The Medical File Inc. reserves the right not to permit reproduction of an image for any reason whatsoever.
4. Cancellation Policy for Stock Photography/Illustration Images: By issuing this license The Medical File Inc. reserves certain rights for your use. If you decide not to utilize those rights, you must notify us in writing within five (5) days of the invoice date to be eligible for a complete refund. After this five (5) day period, and up to thirty (30) days after the invoice date, cancellation will be subject to a 50% cancellation fee. After thirty (30) days the invoice will be un-cancelable.
5. Cancellation Policy for Assignment Photography/Illustration. If you decide to cancel an assignment assigned to a specific Photographer/ Illustrator and the work began but not completed, the cancellation fee will be fifth (50) percent of the agreed upon fee. Cancellation after assignment is complete, for any reason, the charge will be one hundred (100) percent.
6. Copyright Protection: Each reproduction of an image must bear a credit line: c photographer's name/The Medical File Inc. You agree to provide statutory copyright protection of the image by timely registering the work you created or the work in which the image appears, and such copyright shall be immediately assigned to The Medical File Inc. upon request and without charge.
7. Payment Terms: No rights are granted until full payment of our invoice is received. Any disputes concerning the invoice must be submitted in writing, within five (50 days of the invoice date or you shall be deemed to have accepted this invoice as issued. This invoice must be paid on the sooner of ten (10) days of its date net, without any discounts, or prior to the publication of any image. You agree to pay The Medical File Inc. a service fee of 2% per month on any unpaid balance.
8 Accounting for use: Within three (3) months of publication of any images invoiced, you must send us, without cost, three (3) tear sheets or photographic reproductions of each publication.
9. Arbitration: A material part of this Contract is this agreement to arbitrate any disputes. Any and all disputes relating to this Contract, with the exception of copyright, including its validity, interpretation, breach or other matter shall be settled by arbitration in New York City pursuant to the rules of the American Arbitration Association. Judgment upon any award rendered may be entered in the highest court having jurisdiction. The Laws of the State of New York shall govern the interpretation of this Contract. You agree the arbitrators have full authority to award costs of the arbitration including legal fees, plus legal interest on any award.
10. Legal Costs and Jurisdiction: In the event that either a court of competent jurisdiction directs us to go to court, or the matter involves copyright, you agree to fully reimburse The Medical File Inc. for its reasonable legal fees and disbursements if The Medical File Inc. is successful in the suit. We both designate the U.S. District Court, Southern District of New York as the jurisdiction for federal suits and New York County for state suits.
11. No Waiver, Complete Agreement: The terms set forth in our Delivery Contract and invoice represents our entire agreement concerning the delivery of images to you, your review and usage thereof. All prior understandings or representations, oral or written, based on 'industry Custom" or past dealings, are hereby merged in this Contract. No terms or conditions may be added unless made in writing and signed by both of us. No action of ours, other than an express written waiver, may be construed as a waiver of any part of this Contract. In the event we waive and specific part of this Contract, it does not mean we waive any other part.
12. U.C.C.: The above terms are governed by Article 2 of the Uniform Commercial Code.